| | | |
| --- | --- | --- |
| | | |
ARTICLE

by Steve Voce
Clifford Brown established himself, before his death in a road accident in 1956 at the age of 26, as one of the most original and inspired of all jazz trumpet players. So profound was his impact on the contemporary scene that, with Miles Davis and Dizzy Gillespie already established, there was really no room for young innovative trumpeters. Carmell Jones was 20 when Clifford died and he had little choice but to model his style on that of Brown. He not only became Brown's most successful disciple, but most importantly, managed to be creative within the bounds of the style that Brownie had set. The jazz scrap heaps are littered with people who copied others and didn't add anything of their own.

Jones's incandescent playing was unforgettable, as we discovered when he made his only visit to England in June 1967. "I always wanted a trumpet as a small boy," he told me when I interviewed him for the American Down Beat magazine. "Although my parents were teachers in Kansas City, we were poor. They were badly paid. When I was eleven my mother managed to sell some things and scraped together the money to buy me a second-hand cornet for Christmas. I joined the school bands and it was while I was playing in one of the marching bands that I discovered jazz. We were playing a march with some blues changes and, I don't know why, suddenly we all began playing improvised stuff. From then I never looked back from jazz."

When Jones graduated from High School in 1954 he had determined that his future lay in music. Because there was no work at home, he joined the U.S. Air Force and spent four years with the 501st Air Force Band at the Hickham Air Force Base in Hawaii. On his discharge he returned home and enrolled at the University of Kansas to study music education. He also came to be regarded as the best jazz trumpeter in the city, although he remained unknown elsewhere.

In August, 1960 boarded a bus for California. "The day he got to town," remembered the alto player Bud Shank, "I hired him. I had a quartet at The Drift Inn in Malibu then. A friend of his, a professor who he'd know at university, brought Carmell out to hear us. He'd been on a bus for three days. I let him sit in with us, which is something I don't ordinarily do. He was just great. He gassed us all. So I hired him immediately."

Jones remained with Shank's group for the six months until the job ended, and during this time recorded with Shank and others on records which attracted attention to him all over the world. There was a vogue during the Sixties for American musicians to settle in Europe, with jobs in the radio and television studios of West Germany being the most coveted. Carmell Jones left his home in California and joined the Berlin studios in August 1965.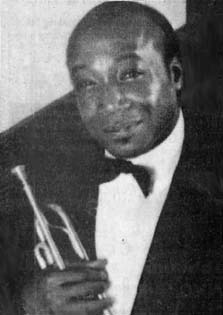 there´s a copy of the original article on the

PRESS page as well
A tribute to the remarkable Carmell Jones --


Spontaneous Creation

UPDATE: It was my pleasure to write the following article for KC Jazz Ambassador Magazine (JAM) in June 1990. To the best of my knowledge, this is the last article written about Carmell Jones who passed away Thursday, November 7, 1996. Carmell's last recording was in 1991 on a locally (Kansas City) produced CD 'Jim Mair - 8th And Central'.

CARMELL JONES - the name just sounds like jazz, doesn't it ! Most of the Kansas City jazz community thinks of 'trumpet player' when the name Carmell Jones is mentioned. Add to trumpeter, composer, arranger, music publisher, educator, and recording artist with over sixty albums to his credit and the picture is more complete... Carmell's fifteen year stay in Europe (1965-1980) probably cooled some of the national acclaim he had experienced in the five years prior to his departure, but Kansas City didn't forget ! On October 5, 1980, Mayor Richard Berkley proclaimed it 'Carmell Jones Day'.
When asked how old he was when he became interested in music, Carmell said, "Two". A similar question specifying jazz music receives a similar answer. But with elaboration. "If you don't like jazz," he says, "you probably wouldn't appreciate a rose, or a tree, or a mountain." Carmell was born and raised in Kansas City, Kansas to parents who were both teachers. Piano lessons started at age five and gave way to the 'that's for sissy's' attitude. The trumpet lessons started at age seven. In 1960, after two years in the army and two years at the University of Kansas as a music education and trumpet major, Carmell left the midwest and became a studio musician in California. He recorded with artists such as Sammy Davis, Jr, Bob Hope, and Nelson Riddle. During this chapter in the Carmell Jones success story, he was being compared to Clifford Brown and Fats Navarro. Carmell developed a close association with saxophonist Bud Shank as a member of his quintet. He recorded with many other notables and most importantly, he recorded his first album under his own name and contract with Pacific Jazz: 'The Remarkable Carmell Jones'. Thinking back about those days, Carmell said, "I' ve probably played with all of the bands that you've heard of."
In 1964 another new chapter began for Carmell Jones when he went to New York to join the Horace Silver Quintet. He recorded three albums with Silver including his famous 'Song For My Father' (Blue Note). It was during this time that DownBeat Magazine awarded Carmell Jones the designation of 'New Star Trumpeter'. Under the Prestige label and his own name, Carmell recorded what he considers his most successful personal album, 'Jay Hawk Talk', featuring Barry Harris on piano, Jimmy Heath, tenor sax, Roger Humphreys, drums, and Teddy Smith, bass. The album received the critics 5 Star Best Album Award. 'Jay Hawk Talk' included one of Carmell's personal favorite compositions, 'Stellisa', named after his daughter, who was named after his mother - Stella, and his niece - Lisa. As result of his success in the States, Carmell was invited by Joachim Berendt, the German jazz critic who had heard Jones in 1960 while in Kansas City, to go to



Germany to perform and record. In 1965, he headed for Europe where he would stay for the next 15 years. First was a short stay in Paris where he made a record with saxophonist (and fellow KC native) Nathan Davis. Then, on to Berlin with SFB-'Radio Free Berlin' big band and orchestra. A rather unusual studio type of gig, he traveled the world with the orchestra including trips through most of the communist countries. When not traveling, the job was recording eight hours a day in Berlin. In addition, his duties included composing and arranging for recordings, radio, TV, and movies. This was a job that required playing all kinds of music which he found rewarding. Carmell said, "Although I prefer jazz, jazz is really a conglomeration of everybody's music." In his spare time, Carmell led his own big band and played with the Berlin Symphony Orchestra. He left Europe as a star.
Carmell returned to Kansas City from Europe in June 1980. For the next three years was based mostly in his hometown, except for a short European tour with Ray Charles. He played with local groups and taught music privately. Carmell was playing in the band at the Hyatt Regency Hotel in 1981 when the skywalks collapsed. He escaped uninjured.

Predominately devoting his time to building new musicians from the ground up, Carmell now teaches music at two Kansas City elementary schools. He says, "We need to start educating kids with jazz. They need to learn what it means and why it goes like it goes. If someone is going to make it in jazz today, they need not just a reservoir of tunes, they need to read music, write music, understand theory and harmony, and most importantly, they need to be personally intact - no drugs! You're going to have to be sharp, concentrated, disciplined, and willing to put in the effort."
Carmell feels that wherever jazz is headed, "The musicians will have to be the final judge, but they need followers." He is excited about the International Jazz Hall of Fame being located in Kansas City and is looking forward to seeing Dr. Nathan Davis and Donald Byrd at the dedication. He feels that the Hall of Fame can be successful only if it is well organized and it is kept organized. Carmell Jones feels that 'Jazz is the art of spontaneous creation'. His favorite setting for jazz is the club atmosphere. But - he's flexible, if the conditions are right. "It doesn't really matter where I play - in the bathroom or in outer space - it's gotta swing." And, when asked about putting together his favorite, all-time group, Carmell says with a smile: "Well... I'd have to go to Heaven to get those players, you know, like John Coltrane. To really get turned on, you have to have good musicians around you. They all need to think as one." After completing one of those real groove sessions, Carmell says he feels, "Heavenly, satisfied, fulfilled, and happy. That's the beauty of jazz. It's gone forever unless you record it, and you can play one song 10,000 different ways - you never do anything the same way twice.



© Dean Hampton, 1990, from

Kansas City Jazz Ambassadors Magazine

issued in JAM Dec. 1996 / Jan. 1997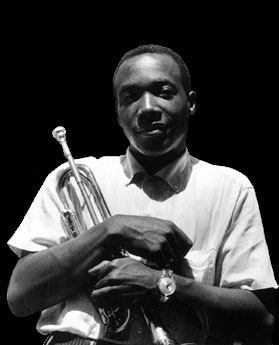 nathan & carmell



"What makes Hip a special language is that it cannot really be taught... What attracts me about Hip is that it's involved with more expression, with getting into the nuances of things... A Hipster moves like a cat, slow walk, quick reflexes... The emphasis is on energy... There is real difficulty in trying to find a Hip substitute for 'stubborn'. The best possibility I can come up with is: 'That cat will never come off his groove, dad.' But groove implies movement...". These phrases by Norman Mailer, the famous author of 'The Naked and the Death', occured to me when I heard Nathan Davis' HIP WALK. Truly, here are two musicians who have gone 'hip' a long way ! Both are from Kansas City. Both have played in the same Junior- and Senior Highschool-Band when they were youngsters, then lost sight of each other, and yet wanted for years to play together again. And now in Germany, they got together to make this record - one of them coming from Paris, the other from Los Angeles.

First we intended to call this record 'Modern Kansas City' or K. C. 66. But we had to drop the title since there are not many jazz fans left who know what Kansas City once meant in jazz, namely the center of crystallization between the old New Orleans and everything that happened later in New York and Chicago. From 'Beef-City' in the Midwest, the town of the huge stock-yards, came Count Basie's Swing style as well as Charlie Parker's Bebop. Both hornmen on this record, Carmell Jones and Nathan Davis, have played, although at different times, with the Jay McShann Band. This is the orchestra that followed Count Basie's and Bennie Moten's Kansas City tradition, and brought forth Charlie Parker. So, in a way, 'That Kay-Cee Thing' is a key piece of this record. Nathan says: "It has the cry of the city with all of its fast night life and tells that there is a certain 'thing' that you can feel but can't see or touch - you just know it's there. The piece is modal in harmony, based on E flat minor with a traditional middle part.' Carmell Jones and Nathan Davis are old buddies. They spent the most important years of their musical and human education together, their entire adolescence.


Carmell, born 1936, was 7 years old when he played with Nathan for the first time. Later at the university, when Nathan was still blowing trombone (!), he organized jazz concerts all over Kansas City, and Carmell was his favorite trumpet player. They were separated only when they had to join the Army.

The Army brought Nathan Davis to Berlin and Mannheim. There we found him, in 1962, in a very obscure German-American club. (Nathan's story is told in the liner notes of his first MPS record - 'HAPPY GIRL', CRM 602).
Right then, 1962, Nathan spoke of his early friend Carmell Jones. But for the author of these lines, Carmell was 'an old acquaintance', too. I shall never forget the clear, singing, so wonderfully melodious trumpet which I heard in Spring 1960 in Kansas City, even before I had entered the place from which its sound came. The place's name, one could as well call it a clip-joint, was 'Mardi Gras', and Carmell Jones (at that time a steward on sleeping cars between Kansas City and Chicago) played in the band of pianist Frank Smith, together with alto saxophonist and Blues singer "Cleanhead" Eddie Vison.

A few days later, meanwhile in Hollywood, I talked to Dick Bock of World Pacific Records about the trumpet player whom I had met in Kansas City. So Carmell Jones got his first record contract. Two years later, he was elected 'New Star' in Down Beat critics poll. He became a member of Gerald Wilson's Big Band in Los Angeles and went to New York in 1964 to play with the Horace Silver Quintet. But Carmell's sensitive melodiousity and Horace Silver's harsh funk style did not blend.
Therefore we asked Carmell to come to Europe. At the occasion of a Saba concert in the Beethoven Hall in Stuttgart, in August 1965, that re-encounter took place of which both, Nathan and Carmell, had dreamed for years. One day after, our record originated.



taken from:

members.aol.com/chetsjazz/nd/HIPWALK.HTM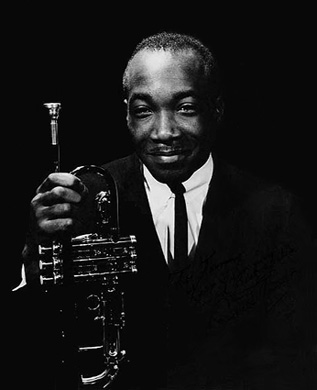 the hip walk



Carmell had come to Germany directly from Los Angeles - out of the wreckage of the bloody revolts in the Watts quarters. He had seen and lived the 'war between white and black' - but also the war between 'blacks and blacks'. He was excited and upset from what he had seen, and I think it is to be heard on our record - for instance in the trumpet solo of 'That Kay-Cee Thing' (Yes - here it is: Kansas City ´66!). He does not sound as melodiously and friendly as he does on his other records. The old lovable Carmell eventually breaks through in his 'Black Forest Waltz'. One may think of 'Waltz For Debby' by Bill Evans. Carmell instead of Debby in a Wonderland whose name at that time, for him was 'Black Forest'! Mr. Jones developed the little dancing tune together with Kenny Clarke on drums, when the other musicians had a break. "I am so happy to have everything behind me", he said.
Like on his first MPS record, Nathan Davis presents himself on his three instruments. 'Yesterdays' is a flute solo as plain and simple as you may seldom find it nowadays. And in 'B's Blues' Nathan is blowing soprano sax - influenced by Eric Doiphy, but with the clear, singing tone of Lucky Thompson. The dialogue between Nathan and Carmell in this piece is pure joy: Let's be happy about our 'Hip Walk' which brought together two old K.C. buddies, over Berlin and Paris, over New York, Los Angeles and Watts here to the Black Forest!
Nathan says about this piece: "It was written for a good friend who has done much to help and inspire my career as a serious musician".
"Train Of Thought" - based on a whole-tone scale - is a thought about that 'train' that pulls the jazz of these years. frantically and ravingly: the 'Coltrain' - after Eric Dolphy the second important influence for Nathan: John Coltrane. Note the rhythm section. You can feel that it has more 'togetherness' than any other one in Europe. It is for years now that these three musicians - under the direction of 'patriarch' Clarke - are together at the Cologne productions of the Clarke- Boland-Big Band.


You will enjoy the irony with which Francy Boland reminds you of James P. Johnson's stride piano, right there where Nathan Davis thinks of Coltrane (in 'Train of Thought'). Not only Nathan's and Carmell's common birth place, but also Kenny Clarke who - as modern as he once appeared - is 'classic' on jazz drums today, and the play of the ex-Ellington bass player Jimmy Woode, give our record a solid, sound mainstream atmosphere.

This is music by five cosmopolitans - in the most exact sense of the word: Kenny Clarke, the drummer from Pittsburgh whose moslem name is Liaquat All Salaam, who became a free mason and lives in Paris... Jimmy Woode, the bass player from Philadelphia who with his Javanese wife feels at home in Cologne and Holland .... Francy Boland, the Belgian arranger and pianist who wrote for Count Basie, lives in Berlin and directs a big band in Cologne... Nathan Davis who with his German wife moved from Berlin to Paris... and Carmell Jones who now equally can say "Ich bin ein Berliner" (I am a Berliner): few weeks after our record was made, he became a member of the SFB (Station Free Berlin) Big Band.

"Isn´t it strange", a young lady said who was present at the MPS studio, "everytime I hear Nathan, he wrote something about children. First there was 'Happy Girl', about the little girl that was merrily hopping down the street, then 'Nahalie's Bounce', dedicated to Nathan's young daughter in Paris, and this time 'While Children Sleep'.
Nathan, who again proves himself as a master of modern jazz ballads with this piece, remarked: "Certainly - this also deals with Nathalie. I like to watch her when she is sleeping. It is normal for fathers to think of their children, Isn't it?" One tended to forget in the jazz of the last years, that some thing like that is normal.


© Joachim-Ernst Berendt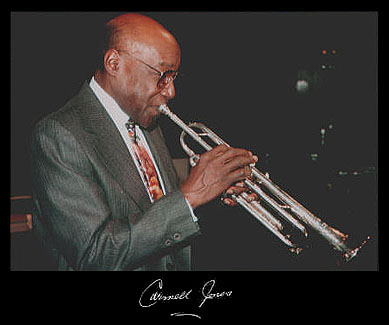 played with ...
(the photos, and some of the names, are linked to other websites)
Gerald Wilson





Sarah Vaughan





Nathan Davis



Teddy Edwards

Bud Shank

• A •

MILT ABEL, NAT ADDERLEY, CURTIS AMY, ERNIE ANDREWS, JOHN AUDINO, ROY AYERS

• B •

BENNY BAILEY, JAMES BALL, COUNT BASIE, CHICO BATTAGLIA, LOU BENNETT, WALTER BENTON, BERLIN SYMPHONY ORCHESTRA , LOU BLACKBURN, TERENCE BLANCHARD, WILLIE BOBO, FRANCY BOLAND, JIMMY BOND, DAI BOWEN, BILLY BOWKER, BOB BOWMAN, NELSON BOYD, ROY BROOKS, WILBUR BROWN, DENNIS BUDIMIR, BOB BURGESS, ROLAND BURNS, FRANK BUTLER, JAKI BYARD

• C •

BENNY CARTER, CHUCK CARTER, JULES CHAIKIN, RAY CHARLES, ADRIAN & EUGEN CICERO, KENNY CLARKE, BUDDY COLLETTE, JUNIOR COOK, BOB COOPER, CHICK COREA, LEW MC CREARY, ANDRÉ CONDOUANT

• D •

RICHARD DAVIS, SAMMY DAVIS JR., WILD BILL DAVIS, ALAN DAWSON, DONALD DEAN, BOBBY DORR, GERD DUDEK, MODESTO DURAN, DAVE DYSON

• E •

BOB EDMONDSON, GENE EDWARDS, DON ELLIS, HERB ELLIS, ROLF ERICSON, BOOKER ERVIN, JOHN EWING

• F •

VICTOR FELDMAN, ADI FEUERSTEIN, ELLA FITZGERALD, ERNIE FREEMAN, RUSS FREEMAN, SIEGFRIED FROEHLICH

• G •

RUSSELL GARCIA, HERB GELLER, RICHIE GOLDBERG, AL GREY, MANFRED GROSSMAN, GEORGE GRUNTZ

• H •

SLIDE HAMPTON, FRIAN HARMAN, BARRY HARRIS, JOE HARRIS, ALBERT "TOOTIE" HEATH, JIMMY HEATH, JOE HENDERSON, WAYNE HENDERSON, HEINZ VON HERMANN, ANDREW HILL, FRED HILL, BILLIE HOLIDAY, TOM HOLME, RICHARD "GROOVE" HOLMES, BOB HOPE, PAUL HORN, FREDDY L´HOST, JOHN HOUSTON, DANIEL HUMAIR, ROGER HUMPHRIES, BOBBY HUTCHERSON

• I •

TONY INZALACO

• J •

RON JEFFERSON, ELVIN JONES, QUINCY JONES

• K •

STAN KENTON, HARRY KLEE, BOB KNIGHT, JAN KONÒPASEK, INGO KRAMER

• L •

HAJO LANGE, HORST LARISCH, PETER LEWISON, MEL LEWIS, TRICKY LOFTON, PIERRE LOUIS

• M •

GILDO MAHONES, JOE MAINI, JIM MAIR, SHELLY MANNE, KLAUS MARMULLA, KURT MASNICK, ONZY MATTHEWS, NATHANIEL MEEKS, BLUE MITCHELL, RED MITCHELL, TOROLF MØLGAARD, JAMES MOODY, PAT MORRISSEY

• N •

TONY NAHAR, JOE NAY, OLIVER NELSON, JOE NEWMAN, HEINZ NIEMEYER, JACK NIMITZ, LOTHAR NOACK, WALTER NORRIS

• O •

CHARLES ORIEUX

• P •

ANDRÉ PACQUINET, JOE PASS, FRITZ PAUER, MILO PAVLOVIC GARY PEACOCK, ÅKE PERSSON, LEON PETTIS, CHARLES MC PHERSON, DAVE PIKE, PONY POINDEXTER, AL PORCINO

• R •

DON RAFFEL, GEORG RAK, KAI RAUTENBERG, VI REDD, ROBERT DE REIJKE, NELSON RIDDLE, LESTER ROBERTSON, ROLF ROEMER, ACK VAN ROOYEN, JERRY VAN ROOYEN, ANNIE ROSS, BARRY ROSS, RICHARD ROSS, ERNIE ROYAL, HOWARD RUMSEY´s LIGHTHOUSE ALL-STARS, TOMMY RUSKIN, TONY RUSSO

• S •

CLIFFORD SCOTT, SFB-BIG BAND, JAY MC SHANN, SAHIB SHIHAB, KENNY SHROYER, RON SIMMONDS, FRANK SINATRA, HAL SINGER, FRANK SMITH, TEDDY SMITH, HARRY STAMP, MARC STECKER, RONNIE STEPHENSON, MANFRED STOPPACHER, SIEGFRIED STRAUSS, FRANK STRAZZERI, FRANK STRONG, FRANK SULLIVAN, DON SWITZER

• T •

GENE TAYLOR, CLARK TERRY, NICK TRAVIS, JACK TRAYNOR, RAY TRISCARI, GEORGE TUCKER MILT TURNER

• V •

CARLOS "PATATO" VALDEZ, EVERETTE DE VAN, LEROY VINNEGAR, "CLEANHEAD" EDDIE VISON

• W •

SCOTT WALTON, JEAN WARLAND, KURT WEIL, BOB WHITLOCK, TIM WHITMER, ERNIE WILKINS, JIMMY WILKINS, DARRYL WILSON, JACK WILSON, JIMMY WOODE, JIMMY WOODS, PHIL WOODS, LEO WRIGHT, ED WRIGHT

• Z •

JOE ZAWINUL, JAMES ZITO

• •

Horace Silver



Jean-Luc Ponty





Nancy Wilson





Herbie Mann





Harold Land
bibliography
[
D
] = discography [
F
] = feature article [
I
] = interview [
P
] = photos [
R
] = extensive record review [
O
] = obituary
JAZZ HOT

[France],#171 (Dec. 1961),p. 25-26 [

F

]
Francois Postif: A l'ouest des tas de noms nouveaux,
Carmell Jones


JAZZ HOT

[France], #201 (Sep. 1964), p. 6 [

I

]
Pierre Lattes: Carmell a Juan -
Je suis un musicien technique.



CADENCE

, X/2 (1984), p. 13 [I]
J. W. Hardy: Carmell Jones Interview.
CADENCE MAGAZINE BACKISSUES



CRESCENDO INTERNATIONAL

, VI/1 (1967), p.18
A. Stevens: The Scintillating Carmell Jones.





DOWNBEAT

,
(Dec. 21, 1961), [

R

]
Carmell Jones.




DOWNBEAT

, Vol. 29, #24 (Sep. 13, 1962), [

F

/

P


],p. 16/17, J. Tynan: Trumpet in a hurry: Carmell Jones.
see

>>

press page 1


DOWNBEAT

, 32/23 (Nov. 4, 1965), p. 30-31 [

R

]
Harvey Pekar: Carmell Jones - Jay Hawk Talk.




DOWNBEAT

, (July 27, 1967), [

F

/

P

]
Carmell Jones, Sarah
Vaughan, Teddy Edwards,
Don Byas, Shelly Manne, ...

JAM

Kansas City Jazz Ambassador Magazine
(Dec. 1996/Jan. 1997), p. 14/15 [

F

/

P

]
Dean Hampton: Carmell Jones. Spontaneous Creation.
see

>>

press page 1





JAZZ MAGAZINE


[France], #97 (Aug. 1963),
Dexter Gordon, Carmell Jones, Martial Solal, La Flute.




JAZZ MAGAZINE


[France], #110 (Sep. 1964),
[

F

/

P

]
Special Antibes; Horace Silver, Carmell Jones, Jean-Luc
Ponty, Pepper Adams,
Errol Parker, J. Coltrane,
L. Hampton, J. Henderson,
E. Fitzgerald, R. Charles.
see

>>

press page 1




JAZZ MAGAZINE


[France], #124 (Nov. 1965),
p. 52-53,
Thelonious Monk,Ted Curson,
Teddy Edwards, Carmell
Jones, Stan Getz, Lester
Young, Afro Jazz.


PERIODIQUES DE LA MAISON DU JAZZ MAGAZINE

JAZZ

[Italy], 2/12 (1995), p. 22-27 [

F

/

D

]
Anselmo Boldrini: Carmell Jones. Un artista dimenticato.



JAZZ JOURNAL

, 50/1 (January 1997), p. 18 [

F

/

O

]
Alun Morgan: Carmell Jones obituary.



JAZZ NU

[Netherlands], #214 (March 1997), p. 6 [

O

]
NN: Carmell Jones overleden.





JAZZ PODIUM

[Germany],
#12/X (December 1961) [

F

]
article about Carmell Jones.



cover: Duke Ellington -




<<

click image to enlarge




JAZZ PODIUM

[Germany],
#10/XIV (Oct. 1965) [

I

/

P

]
NN: 'meine eigene Musik machen',
Interview mit Carmell Jones.
see

>>

press page 2




JAZZ PODIUM

[Germany],
#2/XVIII (Feb. 1969), 2 p. [

I

/

P

]
Horst Schade: 'Jazz bedeutet
Freiheit', Interview mit Carmell Jones.
see

>>

press page 2





RARO!

[Italy],
#8 (April 1990), 4 p. [

F

/

P

/

D

]
Anselmo Boldrini: Carmell Jones.
I Dimenticati Nel Jazz.
discography & collaborations,
history, 3 b/w photos.
see

>>

press page 1
For the program of Carmell´s funeral and more articles see the OBITUARY page.
Carmell was a member of the SFB-Big Band from 1965-1980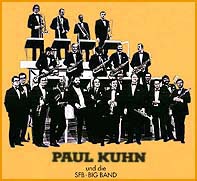 for more about the band, click on the image